Welcome
RDA ………Turning Dreams into Achievements
"Alone I stagger – Together we glide"
     Jan Pike – Athens 2004
     Paralympics Silver & Bronze Medallist
Thankyou to the Disabled Children's Foundation Inc.
The Disabled Children's Foundation Inc. (DCF) have recently supported 12 RDA (NSW) Centres by sponsoring horses. Such a huge gesture and so much appreciated.
DCF have also generously sponsored the RDA (NSW) annual awards.

Entries are now open for the 2016 State Dressage Championships and Gymkhana. Details on the Dressage page
Entries now open for the 2016 State Carriage Driving Competition. Details available on the Carriage Driving page.
The NSW Mounted Police have donated some saddle cloths that they are no longer using. If centres are interested, please contact State Office. Thanks to the NSW Mounted Police for their continued support of RDA (NSW)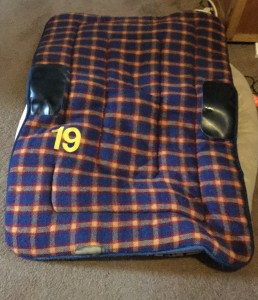 RDA NSW Registered Training Organisation No 91543
Our Mission Statement
RDA NSW is a volunteer organisation providing equine assisted activities for people with disabilities to develop and enhance abilities.
It costs upward of $1,200 to keep a horse per year (unshod) and sponsorship is an excellent way of helping.
Please consider RDA NSW as your favourite charity - More info >
The state of NSW has been divided into 10 regions and each region has a Regional Representative.
Change Font Size
The pages on the RDA NSW Website can be viewed at various font sizes. Please use the buttons below to change to a size that best suits you. You will also find these buttons in the left hand menu of all pages.